In the 21st century, efficiency is the name of the game. Which is why more and more businesses are now discovering the power of artificial intelligence content tools.
Although 77% of marketers have less than a quarter of all marketing tasks intelligently automated to some degree, 80% of them believe more than a quarter of their marketing tasks will be intelligently automated in five years. Meanwhile, 43% believe more than half of their tasks will be automated in that time.
But to what extent can AI replicate human-to-human interaction, and create content on par with a human? Can we really leave content creation and marketing in the hands of a bot? And do we want to? Should we be looking at AI as a process of soft automation that saves us all time and effort while not replacing the human touch, and more importantly, human judgement about what we say and when?
To answer these questions, let's look at what kinds of AI content tools brands can use, and how well they fare.
AI content tools
If you're looking for ways to make content creation more efficient and streamlined, then consider using these AI content tools in your content marketing.
Images and video
Dall-E: Text-to-image AI system
2022 has brought us the next step in upgrading AI's capabilities in supporting artists in making art. Dall-E is a new artificial intelligence app from the wizards at OpenAI, a breakthrough in the production of machine-made art.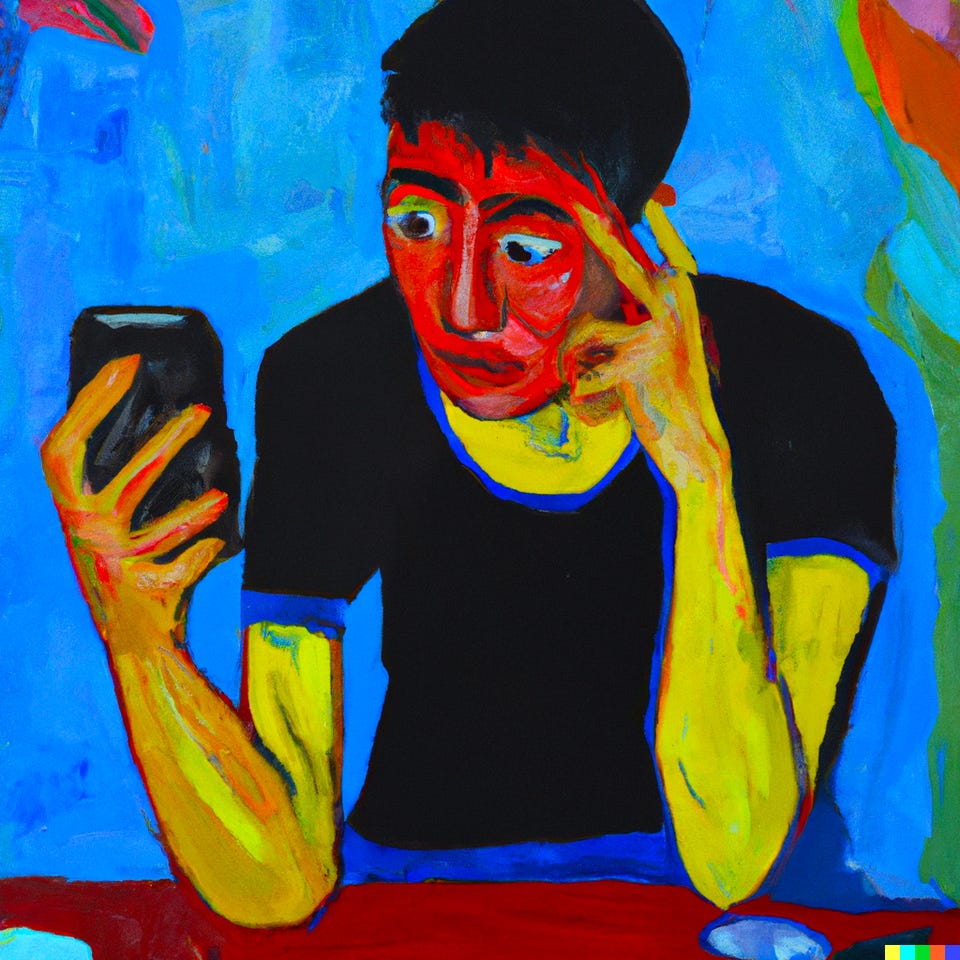 Pictures created by the DALL-E generative AI system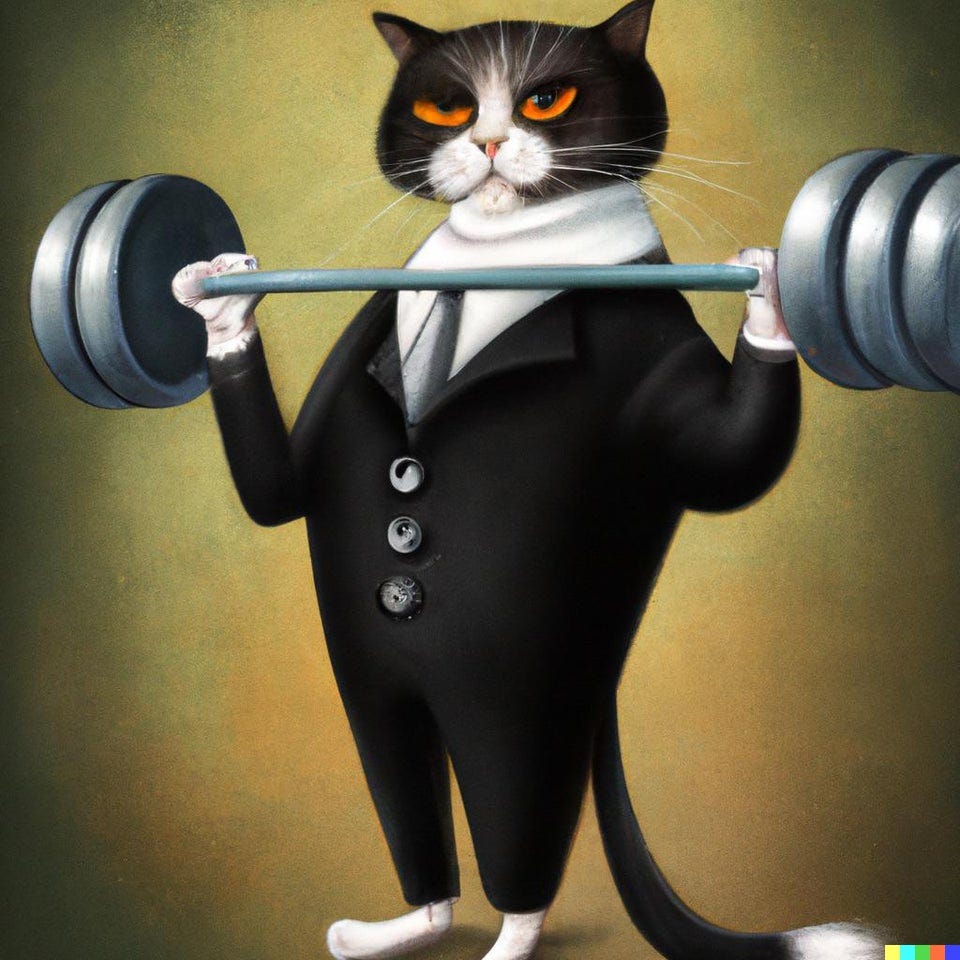 Pictures created by the DALL-E generative AI system
You type in a verbal description of an image and out of the digital void arrives a picture which reflects your specifications. You can even customise your drawings exactly how you want them; for instance, a teacup from 6th century China, or a tree splashed with Warholian colours.
Unsurprisingly, this abundance of choice means the system comes close to disrupting creative industries, and the fashion industry is one that is likely to feel the threat as the technology advances. But for now, just expect to squirm when watching the generator adjust its designs.
Make-A-Video: Text-to video AI system
Meta's entry into the AI content creation game comes in the form of the possibility of creating high quality videos from text. Make-A-Video builds on Meta AI's recent progress in generative technology research and also has the same promise of opening new opportunities for creators and artists.
Just a few words of text is enough for the AI in this system to bring imagination to life and create videos full of vivid colours, characters, and landscapes. There's even a research paper detailing the premises of the system and how it functions; if you can manage the technical language, you're rewarded with comparisons between the Make-A-Video system and all the other players in the market.
Of course Google's not going to stand around and let the other giants one-up them! While only a proof of concept paper exists for Google's iteration of the text-to-visuals craze, DreamFusion is the upgrade of Google's Dream Fields. This system distinguishes itself by creating its 3D images by combining a Neural Radiance Field (NeRF) — or a neural network that can create synthetic 3D scenes using partial 2D datasets — with a pre-trained text-to-image prompt model. Technical, we know.
Oh, and it also operates off its very own Imagen technology, ensuring the fundamentals are developed in-house.
The images developed by DreamFusion aren't as realistic on first glance, but they have all of the right elements and the technology itself is a notable improvement over the OpenAI one. It will likely be invaluable for indie game developers when it's finally released!
Stable Diffusion is a text-to-image model that will empower billions of people to create stunning art within seconds. The model itself builds upon the work of the team at CompVis and Runway in their widely used latent diffusion model combined with insights from the conditional diffusion models by their lead generative AI developer Katherine Crowson, Dall-E 2 by Open AI, Imagen by Google Brain and many others.
Images created with the Stable Diffusion AI
Stable Diffusion runs on under 10 GB of VRAM on consumer GPUs, generating images at 512×512 pixels in a few seconds. Researchers – and soon, the public – can run this under a range of conditions, democratising image generation.
This levels the playing field in image generation and is conducive to efforts in exploring the boundaries of latent space. As the CEO of Stability AI Emad says, "We are delighted to release the first in a series of benchmark open source Stable Diffusion models that will enable billions to be more creative, happy and communicative. We look forward to the positive effect of this and similar models on society and science in the coming years as they are used by billions worldwide."
Social Studio: Automated Instagram post generator
Keeping up with creating social media content can be difficult, especially if you need to make multiple posts frequently within a week. We all know how much time it takes to conceptualise your content, design it and then add it to the queue so you stay on schedule.
With Social Studio, you can do all of that within minutes. All you need to do is enter a topic for your post, select the number of posts you need generated (yes, you read that right) and voilà — a slew of social posts that are ready for the 'gram.
There's also an in-built editor that gives you full creative freedom to edit text, colours and other elements to make sure that it stays true to your brand voice.
Perhaps the most useful tool would be the feature to schedule posts directly through Social Studio, so you can see what content you have for the coming week, month or even year.
StoryBrain: Automated image optimisation
In this hectic day and age, a smooth and efficient user experience is key. Busy clients and customers may be put off by dense and wordy webpages. With tools like Storybrain, you can enhance user experience with their AI image technology solutions.

A Singapore-based company founded in 2019, Storybrain has launched their flagship app which is able to create image summaries of webpages. This allows users to understand the webpage's key features in a single glance.

Take a look at the before and after comparison that they've provided on their site to demonstrate the AI's capabilities.
As of now, they've already been signed by Sephora SEA, and are leveraging other major clients in their pipeline to adopt their tool.
Synthesia: AI-generated talking head videos
Need a face for your brand videos, but everyone's camera-shy? AI to the rescue.
Corporate communications often feature talking heads of employees or management who aren't exactly media-trained. As a video production house, we understand the pain of having to coax the life out of wooden characters.
Synthesia lets you create professional talking head videos from text in 60+ languages, with the help of over 40+ pre-designed avatars — absolutely ​no actors or cameras needed.
You can even create your own custom avatars representing you or your team members for a more personalised experience.
NeuraLoom: Automated narration and face digitalisation
Want to put a face to your video, but you don't have the video equipment necessary to record high-quality talking heads? Just like with Synthesia, you can render a visual avatar or digitalise your face from a photo with NeuraLoom.

The AI even offers text-to-speech capabilities, allowing you enhance your videos with narration without having to spend money on fancy audio recording equipment.

Curious? Take a look at this pitch-deck published by NeuraLoom themselves to see how their products look.

GliaStudio: Short Video Production
GliaStudio, an AI platform created by Taiwanese startup GliaCloud, uses text-to-video technology to create video summaries of text articles, data files or even social media posts.

Using media assets such as images and video clips from its own library of resource, GliaStudio's AI can generate a video complete with an automatic voice over generator.
Of course, an automatically generated video summary will simply not be as sophisticated as an organically produced one. GliaStudio's videos are simple, short and lack any fancy transitions or effects.
Algo.tv: Automated Data Visualisation
GliaStudio isn't the only video automation platform out there. Algo, a data-visualisation practice developed by illo, also uses video automation technology to create data-driven videos.

At Algo, human and AI work together. The humans put together personalised templates and video styles for your campaign, while the AI takes charge of data visualisation using real-time data over the course of your campaign. The AI then automatically updates the next video instalment with a new set of data.
Descript: Text-based video and audio editor
An AI-driven video and audio editing tool, Descript offers automatic audio to text transcription and even allows you to edit the footage via text. This can drastically cut down on the amount of time needed to edit a talking head video.

Recently, Descript added Overdub, their latest text-to-speech feature. The program allows you to create a digital voice that sounds just like you, all from a small audio sample. If you've noticed some errors in your footage, you can use this feature to correct your recordings.

For all its perks, however, Descript's audio detection software isn't perfect. Accents or bad audio quality can compromise the accuracy of the transcription, which means that humans will still have to go through the transcripts for quality control. That said, it's pretty good, and they offer a human-assisted service to proof and correct the transcript copy.
Similar to Descript, Simon Says is primarily an AI tool that can automatically generate transcripts from uploaded audio or video files. But just last year, the developers have added a new feature: Simon Says Assemble.

This new feature allows users to extract soundbites by selecting the relevant text transcripts and reordering them however you like simply by dragging and dropping.

Simon Says Assemble isn't for finished-product video editing. Rather, it's a great way to kick-off the post-production process and a quick and easy way for editors (or non-editors) to put together a rough video story cut for client approval.
Content marketing tools
Aside from aiding you in content creation, there are many AI tools out there that can help get your content noticed. These tools are incredibly useful when it comes to boosting the reach of your content marketing.
These days, personalisation is key. Customers want to be able to effortlessly access your content or your products, and they want to feel heard by brands. In fact, 83% of consumers are willing to share their data just for a cheaper and easier experience.

This is where AI platforms like Personyze come in handy. Using multiple AI algorithms, Personyze collects important customer data and uses them to create a personalised customer experience.

For instance, with Personyze, you can start off the customer journey right with a personalised email marketing campaign. The program uses AI-generated product or content recommendations and customer segmentation to ensure that the emails are targeted and customised to each recipient.

But that's not all. Personyze has several other features, including personalised and dynamic landing pages, targeted banners and pop-ups, among many others.
Finding the writing style that best connects with your audience can be a long and tiring process of trial and error. But with AI, you can skip some steps and quickly find the optimal writing style for your brand.

Atomic AI, a platform launched by Atomic Reach, can help you do just that. The program can be integrated with your Hubspot, WordPress or Google Analytics, or you can simply use their website scraper.

The program uses Atomic Profiles, a segmentation engine that analyses whether your content and writing style are suitable for your target audience. The engine goes through all your published content, scores them, and indicates those that need to be further optimised.

Furthermore, Atomic AI has a feature, Atomic Engagement, that gives you tips on how to further optimise your content. The AI recommends words and edits that can help better increase engagement within your target industry.
Similar to Atomic AI, Buzzsumo is another platform that helps you improve the reach of your content marketing.

With its ability to analyse keywords, themes and domains based on social share volume, Buzzsumo's AI helps you discover new potential outreach opportunities. This gives you insights into any trending topics, keywords or content formats on various social platforms.

Buzzsumo can also help you stay competitive by tracking and analysing your competitor's activity. From what kind of content they're creating to their best and worst performing content, you'll be able to learn from their successes and failures and apply this knowledge to your own content.
Writing
Based in Singapore, Hypotenuse AI is a platform that uses AI to assist e-commerce businesses to automatically create written content, which ranges from product descriptions, advertising text and blog posts. Its AI capabilities also offer suggestions for SEO keywords to be used, saving businesses time and effort.
Their product description generator would probably be one of the main highlights for e-commerce stores — businesses can import product attributes or original descriptions from their own commerce platforms for their AI to learn and rewrite, to ensure that the brand tone of voice stays consistent.
Alternatively, Hypotenuse AI also provides different writing style defaults for businesses to choose from.
Rytr: The New Kid on the Block
Released in 2021, Rytr is an AI writing tool that's not only equipped with OpenAI's GTP-3 language model but also a proprietary AI developed and maintained by its team. They show 25 use cases, ranging from blogs and website copies to product descriptions and social media posts. Moreover, it supports up to 30 languages and has a built-in plagiarism checker.
Writesonic: Multilingual AI Copywriter
Powered by GPT-3 as well, Writesonic's AI is trained to create a variety of different copies from ads to emails. The best part? It's available in over 20 languages including English, French, Spanish, and Chinese, making it a great tool if you're a business looking to expand your target market internationally.
There are also over 40 types of copy templates to choose from, and the AI is able to generate up to 12 variations of content that's personalised to your needs.
Writesonic is also constantly updated to reflect search ranking and SEO trends, ensuring that your copy is optimised for the best search rankings.
Copysmith: The AI Copywriter
Does your copywriter need help with content creation and content ideation? If you need help coming up with marketing copy, then consider using Copysmith.

Copysmith is powered by the GPT-3, a language generator tool created by OpenAI. This AI is able to gather information from all over the Internet and uses it to generate content for blogs, social posts and even Youtube video descriptions

Other than content and copy generation, Copysmith offers a slew of other features. For instance, they offer custom templates such as:
Content enhancer templates, which can be used to elevate your content
Unique value proposition templates, which can identify and articulate any points of difference in your content against your competitors
The mind-blowing part? All of its content are amazingly human-like, thanks to the power of the GPT-3. Here's an example of a blog generated by Copysmith for a pet supplies e-commerce website.
AxiosHQ: Automated brevity
Media outlet Axios takes its approach to being brief and to-the-point to corporate writing, and let's face it most corporates could use a good dose of this.
It's a simple automated writing tool that helps organisations communicate using their signature Smart Brevity writing style – basically it cuts out the waffle and complexity of most corporate emails.

What's more, they even have a cloud-based AI that can make suggestions on your copy to further refine it. This ensures that even the busiest of readers can stay engaged with the updates shared in their inbox.
Can AI really replace humans?
If AI can create content and market it, what's left for humans to do? Well, it turns out that, despite all of AI's capabilities, robots can never completely replace humans.
Quality control
For all its perks, AI occasionally lacks the ability to understand subtle contextual nuances. AIs like GPT-3 gather their information from online sources, but ultimately, not everything can be found online.

Additionally, a common theme among the AI content creation tools we've talked about above is their inability to completely replicate human-created content. They still struggle with grammar and with longer pieces of content.

AI also continues to struggle with languages other than English. Take a look at this LinkedIn post that highlights how even Google Translate struggles to recognise nuance in the Filipino language.

For now, as powerful as AI programs are, they're still unable to match up with the quality that humans can produce.
Lack of human touch
As much as AI can help personalise and target your content marketing, it is incapable of replicating human behaviour and giving your content the human touch.

84% of customers say that being treated like a person and not a number is very important to gaining their business, which means that they're often seeking empathy in their engagement with business. However, this is something that AI cannot provide.
How about the recent text-to-visual generative AI developments?
The exploration of virtual or automated content creation isn't likely to result in "bland, vanilla content", says Justin Ricketts, CEO of Hogarth Australia. He doesn't even think it will remove the need for creative agencies and specialist creatives. He adds that creative agencies are instead "optimistic about what this means for creativity in general and therefore for the role of the creative agency,"
Human and AI, hand in hand
We've not yet arrived at a dystopia where AI can completely take over our jobs — but very quickly, AI tools are creating a soft-automation revolution in content creation and can save many hours spent on the hum drum aspects of content creation. They are in fact a complement to the creative flair that humans have, and both are to be harnessed as one to create even better content than previously possible.
Read more from Click2View:
Sign up to our newsletter for a weekly update on the latest content marketing news. Don't forget to subscribe to our YouTube channel too!
Click2View is Southeast Asia's premiere full-service independent B2B content marketing agency servicing clients like Microsoft, Google, Visa, Prudential, and the Lee Kuan Yew School of Public Policy.