back to blog
September 16, 2019
The impossible burger recipe, a 30-second case study and boring jobs
Catching up with the latest branded content releases for the last few weeks, including some of our own work (clearly marked) but otherwise the best we've found around the traps.
Get more like this first in your inbox if you sign up to our weekly newsletter.
United States
Everyone has been raving about the impossible burger since its launch earlier this year. How do you actually make fake meat? McKinsey & Company has released a video showing how Impossible Foods makes their burger patties. Check out the fake blood.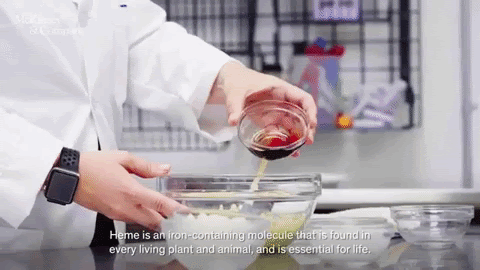 Australia
People don't choose to work for themselves because they love doing the books — unless they start an accountancy business. MYOB appears to be aware that its product is kind of boring but as its beautifully shot customer success stories show, it's kind of essential.
Singapore
UOB is also targeting small business owners and the "boring" admin jobs they need to do. This Singapore-based florist wasn't even collecting payment after delivering some of her floral designs. That sounds kind of important.
United Kingdom
It appears JP Morgan could be on the lookout for more apprentices. Its latest video seeks to bust the myths that surround apprenticeships and the work you're expected to do. The host, Tis, certainly appears happy with her role.
United States
If you want to grab attention in the marketing game, you need to battle viewers' short attention spans and hype things up with plenty of buzzwords. IBM nailed it with this 30-second case study about a farmer using "blockchain" to stop food waste.
Singapore
Click2View has partnered with Singtel on various blog projects for a few years now. We've recently contributed articles to its new project, Grow Your Business. Focussing on subjects like digitalisation, setting up an office, moving online and cybersecurity, the site curates content for the user based on the solutions they need.
Sign up to our newsletter to receive more like this in your inbox weekly.