back to blog
September 26, 2019
Bush rugby, a lazy future and the Amazing Appomattox
Catching up with the latest branded content releases for the last few weeks, including some of our own work (clearly marked) but otherwise the best we've found around the traps.
Get more like this first in your inbox if you sign up to our weekly newsletter.
News bites
▶︎ The Singapore Tourism Board and Singapore Airlines have partnered on a global content marketing campaign centred around a three-part travel series starring local comedian Rishi Budhrani.
▶︎ To boost Prime membership eCommerce, behemoth Amazon is offering members free mobile gaming content.
▶︎ Instagram appears to be changing its algorithm to favour more realistic images rather than staged or Photoshopped pictures.
▶︎ Recently held in Brooklyn, BlogHer Creators Summit says content needs to be entertaining, instructive, inspiring or educational; built around different monetisation streams; and not be afraid to fail.
▶︎ Singapore-based SVoD documentary platform, iwonder, is now available throughout Southeast Asia with a focus on "fact-centred content".
▶︎ Click2View will be celebrating its 9th birthday on October 4th! We'd like to invite all our subscribers to come.
Global
Descript and podcasts are the two most popular inventions in the Click2View office. So, we were pretty excited to hear that the recording and editing platform has launched a function specifically to create podcasts. The how-to video is pretty good too.

China
When George Lucas imagined mind control, he created a cinematic blockbuster centred around the Jedi and the Force. Stall holders at the recent Taobao Maker Festival went a different direction, envisioning a future for the lazy. This Alibaba video shows drones controlled by your mind — you'll never leave your bed again.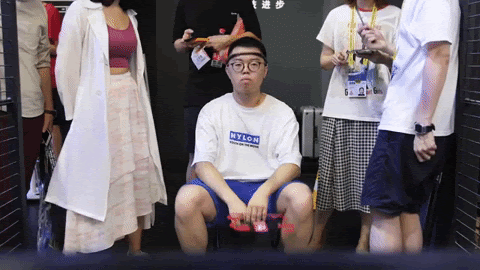 China
Also at the Taobao Maker Festival, Alibaba turned their attention to AI art. Members of Tsinghua University created AI-powered robots who paint traditional Chinese art onto umbrellas. Each piece is unique; not even the developers know what the result will look like.

South Korea & United States
The world may be heading towards renewable energy but the fossil fuel industry is still making great content. Shell has built an oil rig 16 stories high and two football fields wide — basically a skyscraper for the sea. This long-form video documents the design and build of the Appomattox.

South Africa
I'm currently enjoying the Rugby World Cup here in Japan. South Africa is one of the favourites to take the title. If this Land Rover video is anything to go by, they may have a chance, especially if bush Rugby (played in an area surrounded by wild animals) is part of the training regime.
Sign up to our newsletter to receive more like this in your inbox weekly.